Versowood invests in Valutec kilns
Finland's largest privately-owned sawmill group Versowood has chosen to invest in two Valutec OTC kilns for its sawmill in Vierumäki.
"We have long planned to increase our annual production from 1,300,000 cubic meters (551,000 MBF) to 1,500,000 cubic meters (636,000 MBF), but have had a bottleneck in the lumber drying. The investment allows us to eliminate this," says Ville Kopra, CEO and partner of Versowood.
The new continuous kilns will primarily be used to dry boards and slats for Versowood's own glue-laminated factory. This is why Versowood placed a lot of importance on finding a supplier who could guarantee a high level, even drying quality, with low levels of standard deviation.
"Valutec is an experienced and reliable supplier of lumber kilns, and they presented an excellent competitive solution," says Ville Kopra.
"Versowood is one of Finland's leading sawmill groups and a very distinguished company. I'm proud that we have been chosen to supply facilities that not only increase their production capacity but also help to further optimize their production," says Timo Kanerva, Valutec sales.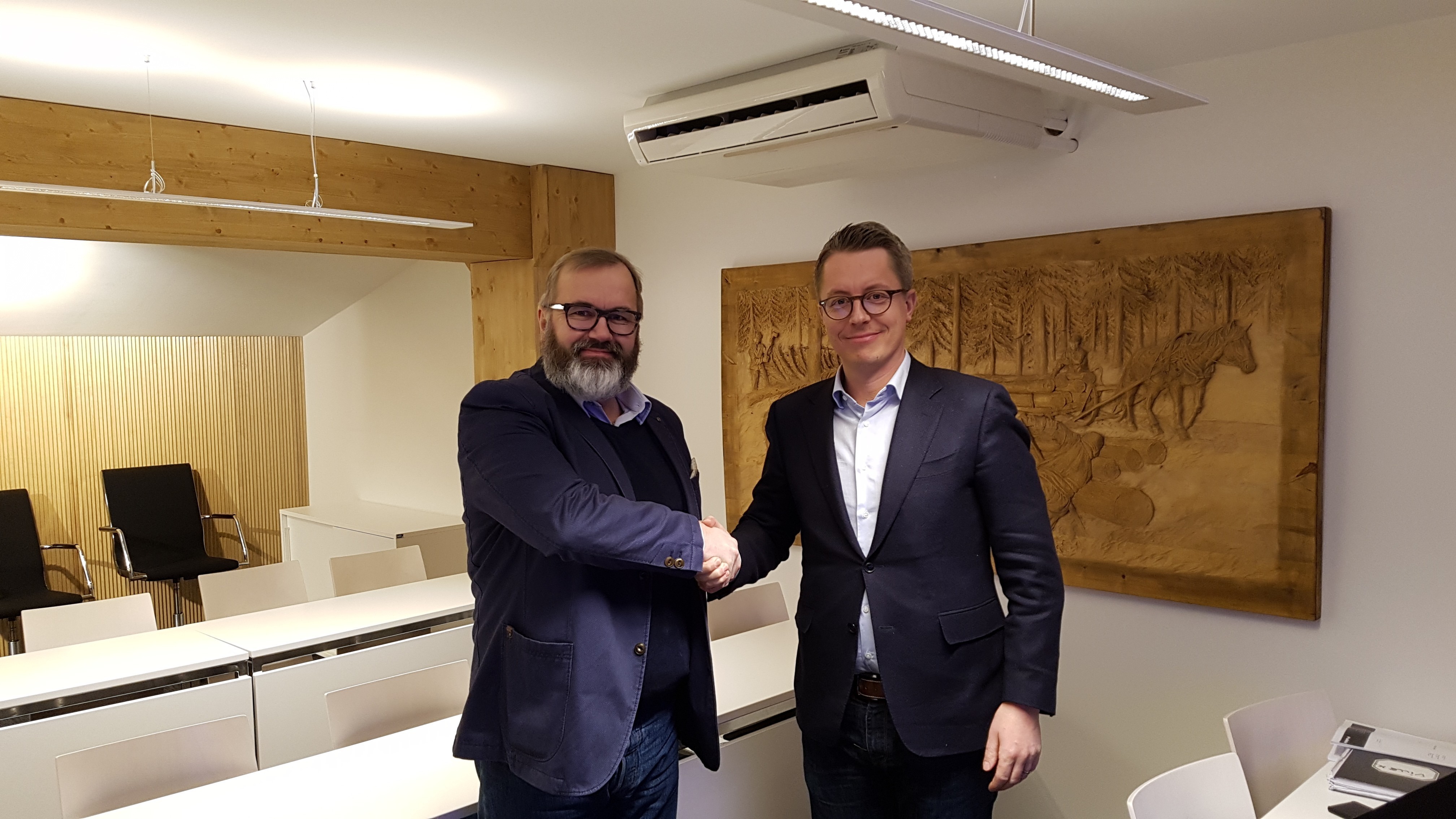 Timo Kanerva, Valutec Sales and Ville Kopra, Versowood Chief executive officer.

The continuous kilns, which are made of stainless steel, will be equipped with pressure frames for minimal deformation of the top lumber layers, Valutec's air/air heat recovery system and Valmatic's control system. Alongside the installation of the kilns, Versowood is also installing a Valmatic control system to sixexisting OTC kilns.
"We already have Valmatic controls installed in the majority of our kilns in the Vierumäki, Riihimäki and Otava sawmills. It is without a doubt the best control system for lumber drying available on the market today, and it feels good to have the same system across the majority of our lumber kilns," says Ville Kopra.
Versowood is a Finnish family-owned sawmill group, with 11 facilities in Finland and one in Estonia. They produce sawn timber, further refined wood products, glue-laminated products, wooden posts, wooden packaging and various wood-based energy products. The group employs a total of around 750 people and has an annual turnover of around €400 million.
For further information, please contact:
Timo Kanerva
Valutec, Sales
puhelin +358 50-61117
timo.kanerva@valutec.fi
Ville Kopra
Versowood, Chief executive officer
ville.kopra@versowood.fi