Durable poles through impregnation
Versowood is a pioneer in wood impregnation in Finland. We use two different treatments: creosote impregnation, and salt impregnation. Wood that is pressure-impregnated selected to suit the intended purpose is a safe solution that lasts many years, and can even triple the life span of the structure. Treated timber can also be machined before impregnation. Depending on the application, we supply the products either in air-dried poles or as artificially dried poles.

Verso treated glulam posts

These industrially impregnated glulam posts are ideal for outbuildings that must be weatherproof. Treated wood is selected to suit the application, making it a safe solution that lasts from year to year. It can as much as triple the life span of the structure. The impregnating agents we use do not contain chrome or arsenic. They also provide effective protection against fungi and insects.
STORE SIZES: 90 x 90 mm, 115 x 115 mm, and lengths 3 m and 6 m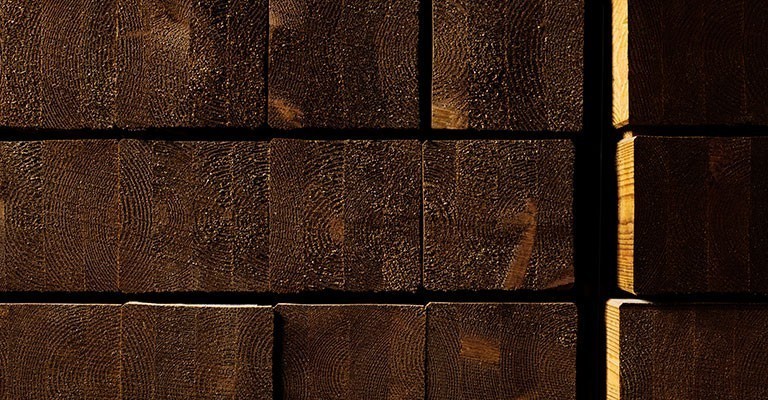 A wide range of treated wood products through impregnation

Salt-impregnated wood is ideal for almost all outdoor applications, such as poles, exterior cladding, garden and terrace construction, roofing, fences, and garden furniture. With salt-impregnated beams, different shapes can be obtained from the impregnated wood, such as arches and webbed trusses.

The pressure-impregnation is done on the individual boards, which can be glued, painted or varnished / lacquered afterwards. However, varnishing is not recommended for saturated wood for use in structures that will be exposed to sunlight.

Salt-impregnated sawn timber is available impregnated in both the A and AB class. When selecting a impregnation class, it is important to consider the future use of the impregnated timber, and the moisture content that will be required of it.

A-class impregnated wood is used in wooden structures that come into contact with earth, water, and concrete. It is also used for safety-promoting structures such as piers, fence posts, staircases, railings, bridges, load-bearing structures on terraces, and on the lower reaches and underlay structures of buildings.
AB grade impregnated wood is used for applications that are above ground level, such as fence planks, garden furnishings, terraces, pergolas, flower boxes and sandboxes, and playground equipment.

Creosote impregnation gives long-lasting wood products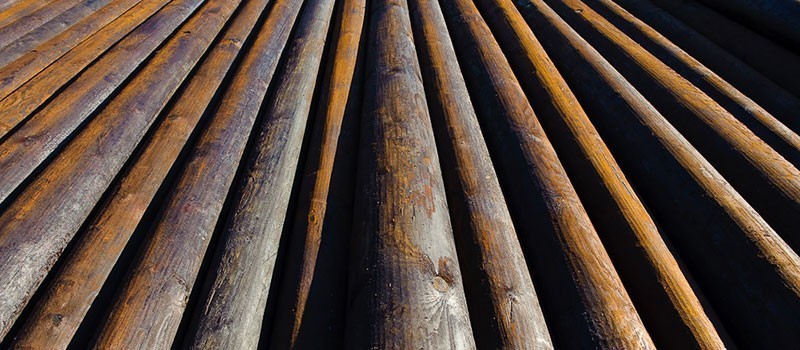 Creosote impregnation is suitable for demanding applications, and can last for as many as 50 years without maintenance.

The process involves pressure-impregnation of the finished beams with creosote solution. For this reason, the design of the items to be impregnated must take into account the volume of the impregnation cylinder. Brown creosote impregnation gives the wood the best protection against microbes, and prevents water absorption into the wood.