Glulam beams as standard products for load-bearing structures
Load-bearing structures, such as intermediate floor beams, require exceptional durability from the building material. We produce standard glulam beams from standard glulam. From our extensive range of glulam beams to our standard range, you'll find cost-effective alternatives to conventional load-bearing structures.
Unlike steel structures, our glulam beams, made from Finnish wood, do not need separate fireproofing, because the charred layer created by burning of the glulam slows down the combustion, thereby lengthening the bearing capacity of the load-bearing structures.
Verso glulam and split glulam

Verso glulam is a load-bearing pillar or beam made of strength-grade sawn timber, which can also be split. Glulam is made according to exacting standards in a strictly quality-controlled environment. Verso glued laminated wood is of the standard-strength class GL30c, and our split glulam products are in the strength class GL30cs.

Verso saturated glulam posts
These industrially impregnated glulam posts are ideal for outbuildings that must be weatherproof. Saturated wood is selected to suit the application, making it a safe solution that lasts from year to year. It can as much as triple the life span of the structure. The impregnating agents we use do not contain chrome or arsenic. They also provide effective protection against fungi and insects.

STORE SIZES: cross-sections 90 x 90 mm, 115 x 115 mm, and lengths 3 m and 6 m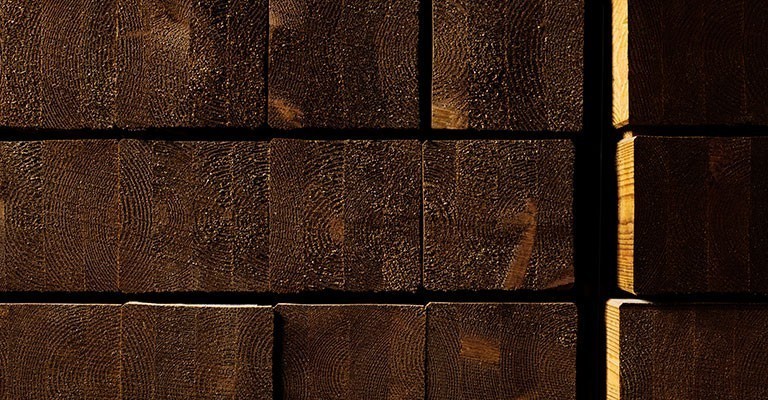 Approvals and certificates
Versowood's guarantee of high quality guarantee is founded on continuous and rigorous quality monitoring at every step of the process. Our products and processes conform to the Japanese JAS, pan-European CE, and Russian GOST certifications. In wood procurement we comply with the PEFC forest certification system.
Versowood's glulam products have been awarded the Finnish Key Flag Symbol, which is proof that the product is manufactured in Finland, from Finnish raw materials.