Our wood pellets are made from 100% Finnish wood
Heating with wood pellets is an environmentally friendly and sustainable option for heating premises of all sizes. Our Hotti wood pellets are made from by-products of wood processing. You can order Hotti pellets through our online shop or by calling +358 10 8425 000.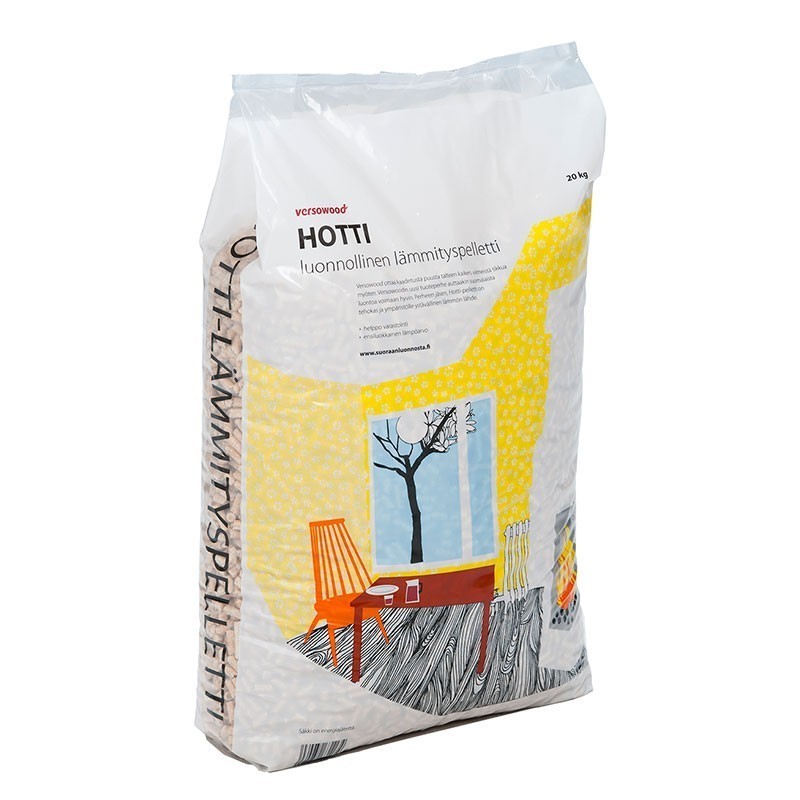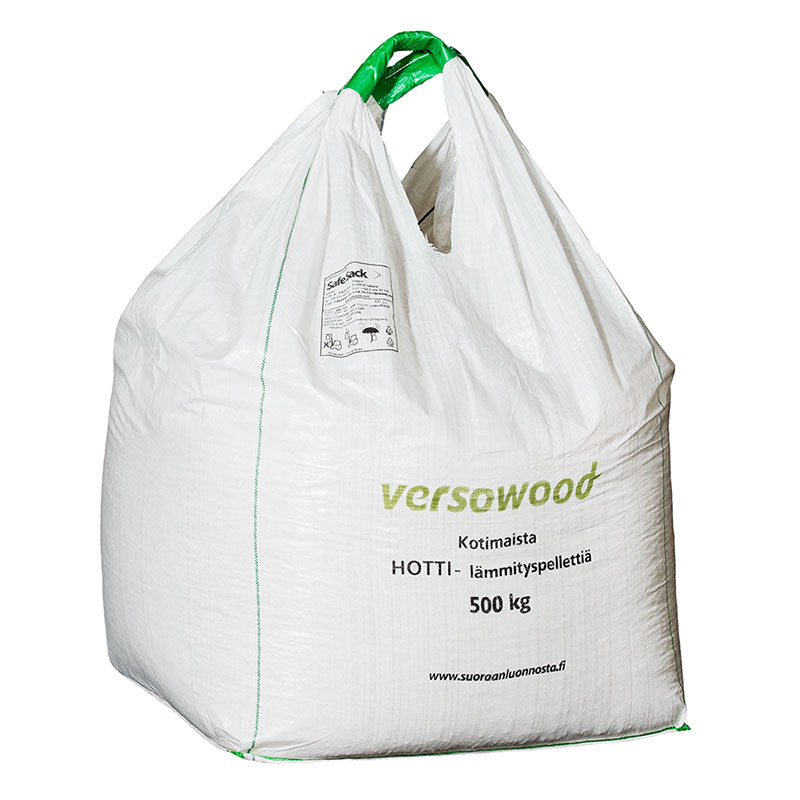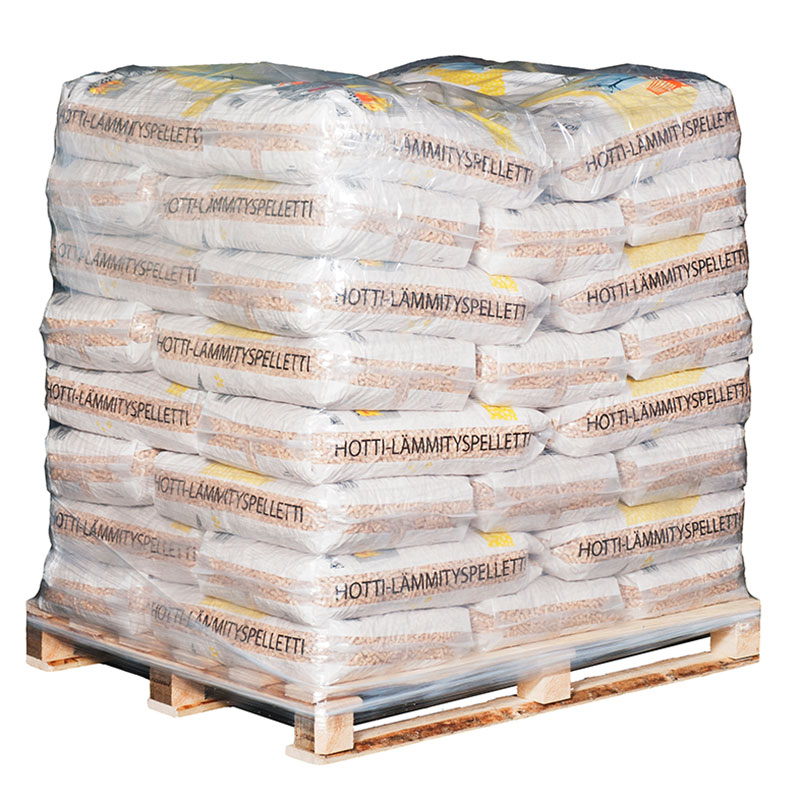 Wood pellets provide environmentally-friendly and economical heating
Wood pellets have a high calorific value. Not only are wood pellets environmentally friendly, they also have a calorific value of over 4.8 MWh per 1000 kg. It would take a very large amount of logs or 450 litres of home heating oil to give the same energy yield. In other words, wood pellets are a good alternative to oil heating and other traditional heating methods. Thanks to their cheapness, cleanliness and ease of use, wood pellets are an excellent heating solution.
Versowood's Hotti wood pellets are a high-quality heating source
We maintain rigorous quality control and testing of the cleanliness and quality of Hotti pellets. Among the factors that are monitored by our quality control process are handling resistance, bulk density, length, and moisture content. Our quality control procedures follow the SFS-EN ISO 17225-2 solid biofuels standard. The most important wood pellet production features are provided on the pellet product card.
Versowood's wood pellet plant produces about 70,000 tons of heating pellets per year, for small and large customers alike. Our continuous quality control process ensures the high quality of our Hotti pellets, and guarantees quality heating for our customers.
---
Supply of loose pellets with a blast truck
A blast truck conveniently delivers loose wood pellets to our small customers' pellet stores. The maximum blast distance of the truck is about 22 metres.
From 1.11.2018 we sell and deliver loose pellets in 6,000 kg and above sales lots. Smaller sales lots can be purchased through our extensive network, in pre-packed either in 500 kg bags or in 20 kg consumer bags.
Delivery of pellet bags by lorry
Wood pellets are available in 500 kg bags and 20 kg consumer bags. The smallest amount we deliver is one lorryload (26 large bags or 14 pallets of small bags). For more information, please visit our online shop.online shop.