Cost-effective heating service for properties
Our comprehensive heating service covers the construction or renovation of the heating plant, upkeep supervision, maintenance and pellet deliveries. The maintenance agreement guarantees that the maintenance and supervision of your heating plant is taken care of by our professional heating team. A pellet-fired heating plant is well suited for producing heat for properties of different sizes and types. Versowood's heating plants are used in several industrial properties, schools, daycare centres, health care centres and housing companies in Finland.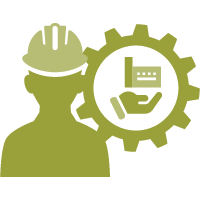 Service
The heating team at your service by maintenance contract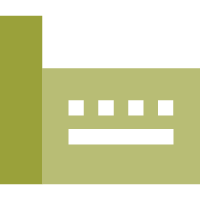 Heating plant
Heating as an overall turnkey service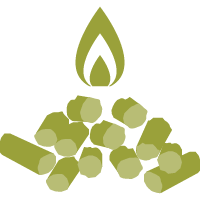 Fuel
Pellet is a carbon-neutral and energy-efficient alternative
Comprehensive heating service from construction to maintenance
We provide heat reliably, safely, affordably and ecologically in all seasons. Our service includes:
new construction of the heating plant
repair, renovation or modernisation of the heating plant
upkeep supervision – Versowood's experts at your service 24/7
preventive maintenance and annual maintenance
safety audits
pellet stock monitoring and supplementing deliveries
Read more about our references
Heating solutions as a turnkey delivery
The heating plant is delivered as a turnkey service. A heating plant requires only a small space on the plot, so it can be placed in the proximity of the property even in cramped places. The heating plant can also be constructed in an existing plant space or we can also operate the existing plant. We will also assist you with obtaining the necessary building permits, if necessary. Once the contract period has expired, the customer has the option of redeeming the equipment for itself or of renewing the contract for continuation of the services.
The heating team at your service by maintenance contract
The most common delivery model is the 8–10 years cooperation contract which includes the construction of the heating plant as well as the heating team's upkeep, maintenance and monitoring services. With modern automation, our heating team monitors the heating plant's maintenance needs, pellet circulation and the need for a refill around the clock. Contract customers only pay the fixed monthly basic fee and a consumption-based fee.
Pellets are a carbon-neutral and energy-efficient alternative
In property heating, pellets offer a risk-free alternative for fossil fuels, which promotes sustainable development. The in-use energy consumption of properties accounts currently for the majority of the emissions of built environment. A heating solution utilising renewable energy boosts the sustainability of the building. Pellet heating does not contribute to carbon dioxide emissions. Burning of wood pellets releases the same amount of carbon dioxide to the environment as is released when wood-based waste decomposes in nature.
Pellet heating benefits
Switching the property's heating, for example, from oil to pellets is a safe and profitable project. Benefits are numerous:
risk-free
easy monitoring and prediction of heating expenses
savings in heating expenses
environmentally-friendly
​​​​​​The high calorific value of wood pellets (> 4.8 MWh per 1000 kg) equals to approximately 4 stacked cubic metres of logs or 450 litres of home heating oil to give the same energy yield. The cost savings compared to oil heating are up to 50%.
Pellets from domestic wood
Versowood pellets are produced as a by-product of our own sawmills' wood-processing. We utilise all parts of the wood without any losses. We comply with the SFS-EN ISO 17225-2 solid biofuels standard in the quality control of our pellet production.
Heating plants for the industry, public sector and housing companies
Versowood's heating plant customers currently include industrial companies, municipal operators and housing companies around Finland. We have provided these operators with small, middle-sized and large plants.
Cost-effective heating services according to your needs

Cost-effective heating services according to your needs

Cost-effective heating services according to your needs

Cost-effective heating services according to your needs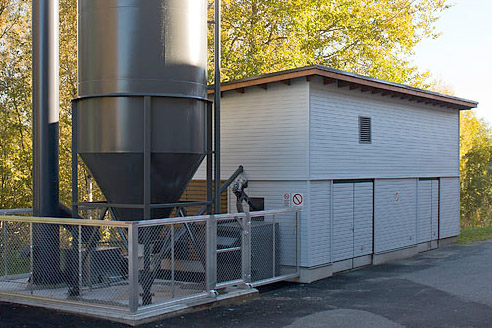 In connection with the Ruutana school extension, light oil furnaces were replaced with Versowood's heating plant and heating service. The waste and outdoor leisure equipment storage was transformed to house a heating plant by raising the roof and adding fire compartments. A fuel silo, chimney and ash container were installed on the new foundation. Heating pipes run to the heat distribution room under the parking area.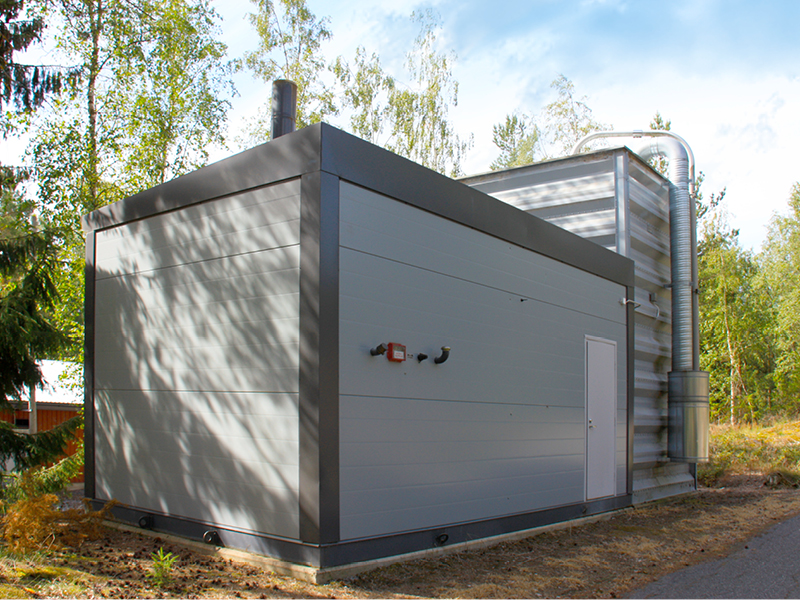 Three Versowood's heating service units ensure that newly-hatched chickens in DanHatch Finland's hatcheries in Masku receive steady, environmentally-friendly heat. In these hatcheries, newly-hatched broilers are bred for the needs of broiler-breeding farms and the industry. The heat generating capacity of the plants varies between 160 and 370 kW.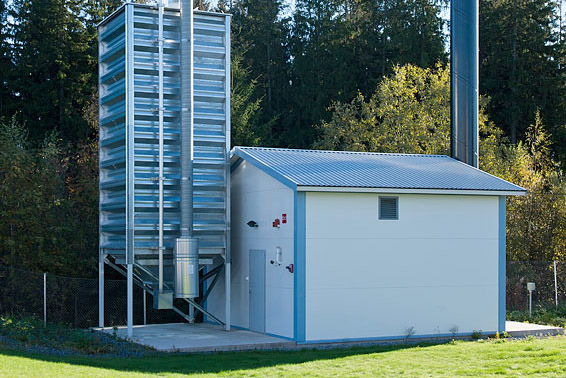 A heating system update was carried out at the Nokian Tyres test facility. During this update, the liquid gas furnace was replaced with Versowood's heating service contract.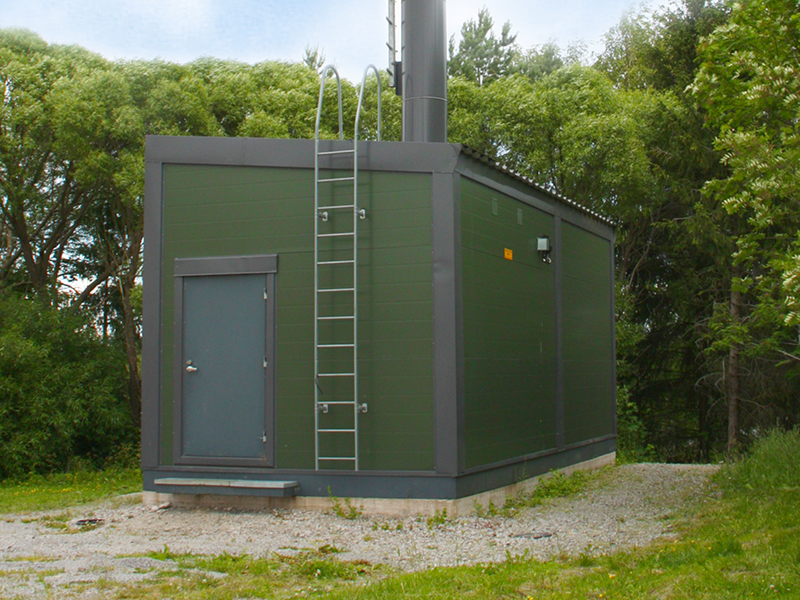 Heating services for two school and daycare centre buildings are produced in Suodenniemi. The health care centre building is also connected to the heating network. In these sites, fossil fuels have been replaced by renewable energy and the growing energy need is satisfied through the heating service contract.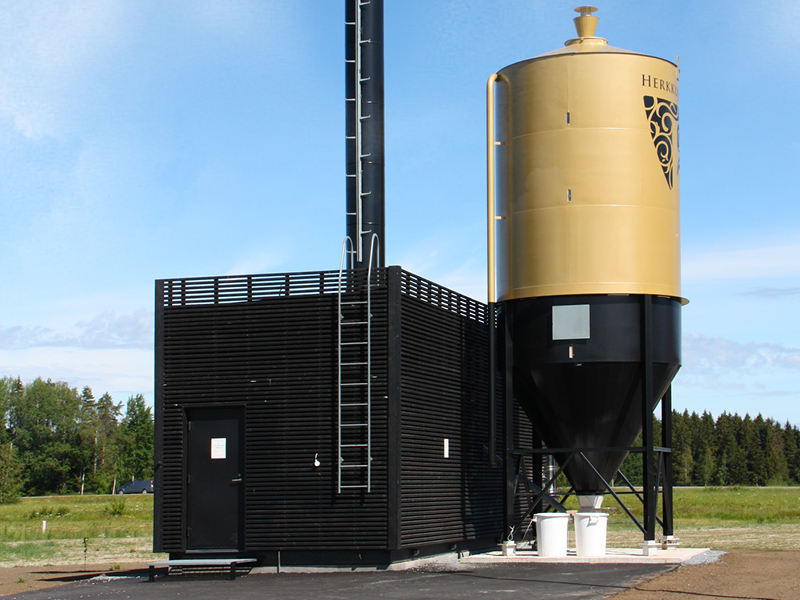 Herkkujuustola in Sastamala produces homemade cheese. The company's production facilities, showroom and restaurant are heated carbon-neutrally using domestic pellets. In this project, the old plant was modified for the new customer. The heat generating capacity of the plant is 300 kW and it is operated by Versowood's heat team utilising, for example, remote supervision.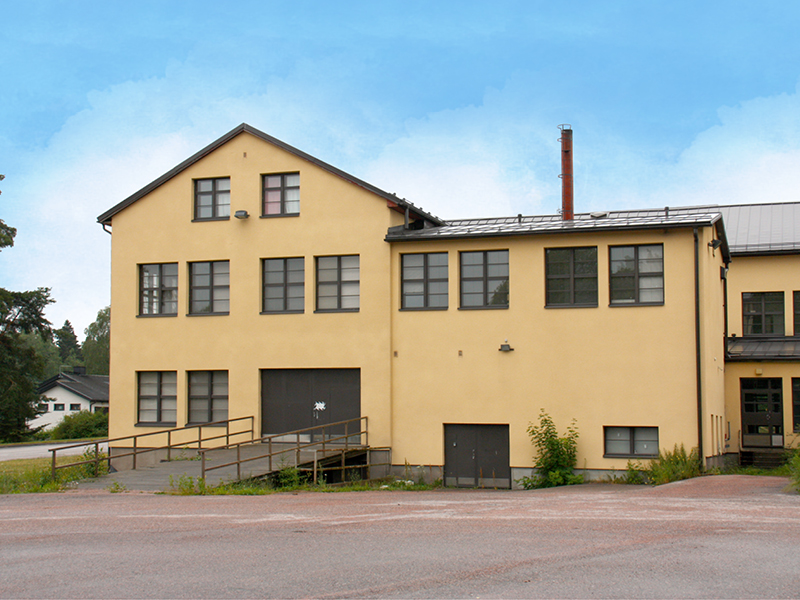 Toli's building stock in Raasepori switched to renewable energy in connection with the energy consumption survey. Versowood renovated the furnace room to be suitable for wood pellets and continues to operate the plant.

| | | |
| --- | --- | --- |
| Customer | The plant's heatgenerating capacity (kW) | Description |
| Versowood Heinola liimapuutehdas | 1000 | industrialfacilities |
| Avant | 750 | industrialfacilities |
| Nokian Renkaat | 750 | office facility |
| TUL Kisakeskus | 720 | office facility |
| Sormat | 500 | production facility |
| LS Laatuseinä Oy | 500 | industrialfacilities |
| Inka | 500 | production facility |
| Pilkington (NSG Group) | 400 | production facility |
| Sb Kukkometsä (DanHatch Finland) | 300 | production facility |
| Virtain Yrityspalvelu | 300 | industrial and office facilities |
| Sb Jänesmäki (DanHatch Finland) | 300 | production facility |
| Herkkujuustola | 300 | production facility |
| Finnsusp | 160 | production facility |
| Lunden | 160 | office facility |
| Mantere Or. | 160 | office facility |
| Sb Kalliometsä (DanHatch Finland) | 160 | production facility |
| Ylöjärven Ilves (Ilves Areena) | 150 | office facility |
| | | |
| --- | --- | --- |
| Customer | The plant's heatgenerating capacity (kW) | Description |
| Hyria-säätiö | 720 | educationalinstitute |
| Kangasala (Ruutana) | 500 | school anddaycare centre |
| Sastamala (Mouhijärvi) | 500 | school,daycare centre and health care centre |
| Kangasala (Liuksiala) | 500 | school anddaycare centre |
| Minkiö (Jokioinen) | 300 | free-rangetesting area |
| Metla Par. | 300 | Finnish ForestResearch Institute |
| Loimaa | 300 | school anddaycare centre |
| Sastamala (Suodenniemi) | 300 | school anddaycare centre |
| Mynämäki (Tavastila) | 160 | school anddaycare centre |
| Kangasalan srk | 120 | recreation camp |
| Virrat (Killinkoski) | 120 | museum building |
| Mynämäki | 85 | municipal hall |
| Mynämäki (Pyhä) | 85 | educationalinstitute |
| | | |
| --- | --- | --- |
| Customer | The plant's heat generating capacity (kW) | Description |
| Akaa (Otsonpuisto 1. ja 2.) | 320 | terraced houses complex |
| Raasepori (Toli) | 240 | course centre, residential premises |