The first container train full of Finnish sawn timber heads towards China

Today on Friday 22nd of December the first train consisting of 41 full containers of Finnish spruce sawn timber from Versowood Oy starts it journey towards China. The train is about 800 m long and has about 2 000m3 of timber load. The route follows the tracks of traditional Trans-Siberian railway and the goods are estimated to reach China after 2 weeks around.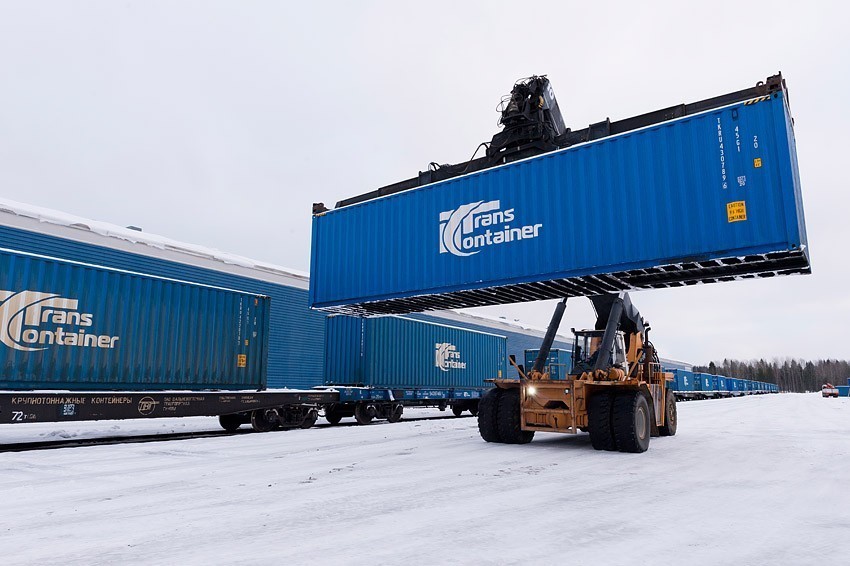 Photo: Tarmo Valmela
The railway traffic from Finland to China enhances the possibilities to acquire Finnish sawn timber also to China's inland markets areas. Previously the most part of Finnish sawn timber has ended up to the coastal areas of China, from where the goods have been transported to inland.
The biggest advantage of the rail connection are shorter delivery times - the delivery time can be less than third compared to sea freight. By rail it is possible to avoid repetitive loadings of goods and delays related to it, which makes it even faster way of transportation. The rail route from Finland to China also bypasses the congested border crossings in the Central Europe.
"Container is the most used method of delivery for sawn wood exports to China and as such already a familiar unit. The rail transportation gives Chinese buyers a chance to acquire Finnish wood by containers, but through a new channel." says Eetu Einiö, Export Manager, Versowood.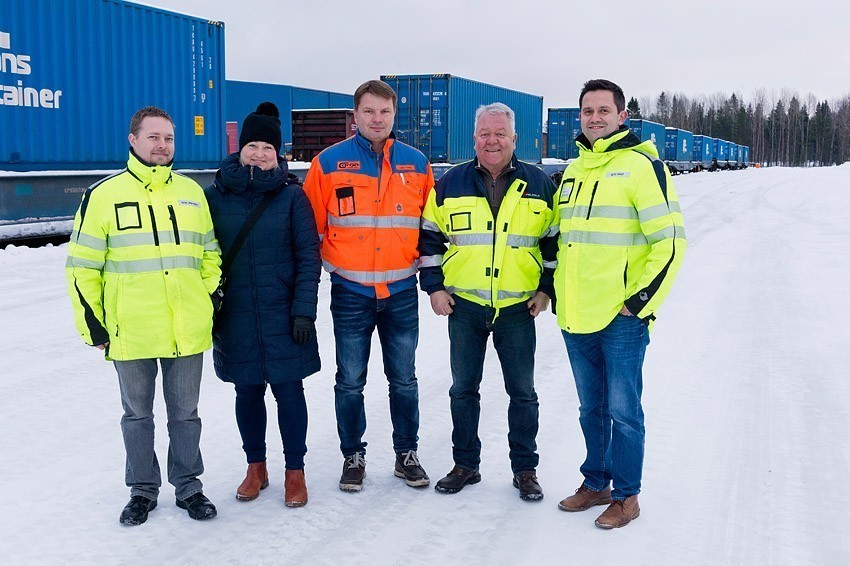 In photo: Sami Heikkinen, Anu Kujansuu, Jussi Toikka, Hannu Peltola ja Eetu Einiö. Photo: Tarmo Valmela.




The expectations for the new transportation route are high among Finnish sawn timber industry and the first full train delivery has seen as an important milestone for the China's One Belt One Road project, which aims to develop the cooperation and connections between China, Eurasia and Europe.

"The exports of sawn timber towards China has quadrupled and the amount will increase to over 1,7 million cubic meters during the current year. It is excellent that there are new transportation solutions and competition in the markets" says Kai Merivuori, Managing Director, Finnish Sawmills Association.




Written by Finpro, Outi Varis