Sibelius Hall, Lahti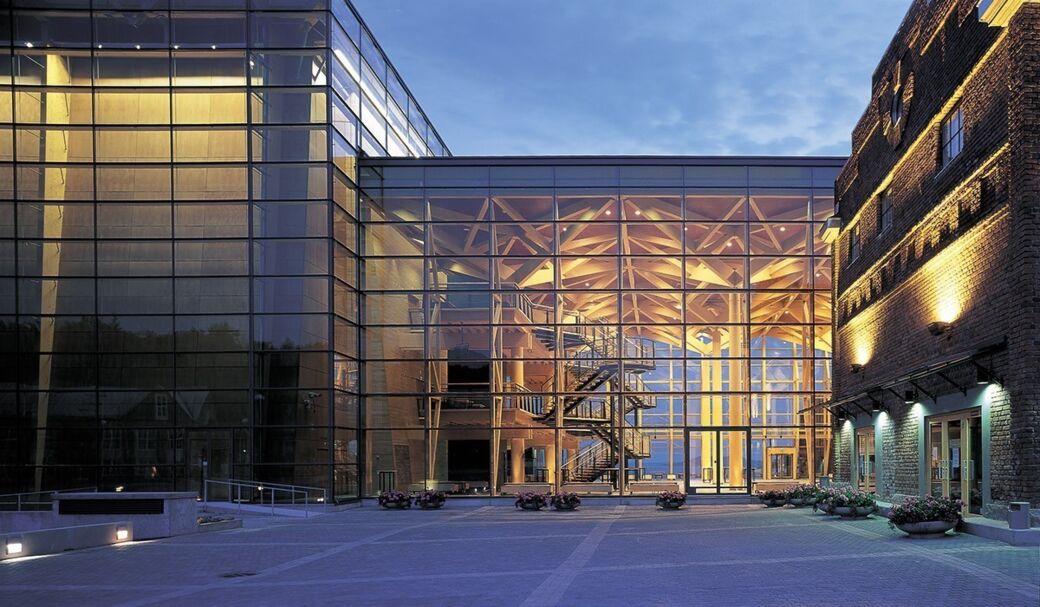 Sibelius Hall in Lahti is an impressive wooden concert and congress centre on the Vesijärvi waterfront. It was completed in spring 2000. The architects who designed the Hall, Hannu Tikka and Kimmo Lintula, say that Finnish forests were a source of inspiration for their work.

The forest has always offered nutrition and raw material for Finns. But it also evokes mythical memories and fragrances, and has a soothing effect. Another natural starting point for the design of Sibelius Hall was the industrial history of the building site, the simple aesthetics of the old brick buildings, and its closeness to water.
Sibelius Hall was chosen as the main focus of the Puun Aika ("the Time for Trees") campaign of 1997–2000, as it involved the use of innovative wooden construction solutions. Upon completion, Sibelius Hall was the largest wooden building that has been built in Finland for a hundred years, and was rightly judged to be a flagship of wood construction. The main auditorium of Sibelius Hall has been called an acoustic wonder, providing an unforgettable musical experience in the building of wood and glass.

Versowood's glulam structures are ecological, durable and extremely impressive architectural solutions. This is an example of Finnish expertise at its very best, combining top-quality wood and innovative design in a unique way.